We recognize that all of our patients are unique, and deserve to receive orthodontic care that reflects their individual needs. Our orthodontic team is committed to working with you and your family to create a positive, comfortable, and customized orthodontic experience every time you visit our practice.
Front Office Staff
Our warm and personable front office team takes great pleasure in providing an upbeat family environment. They strive to accommodate our patient's busy lives in finding ideal appointment times. We know how valuable your time is. They will cheerfully handle all financial and insurance matters and are there to answer all of your questions.
Marty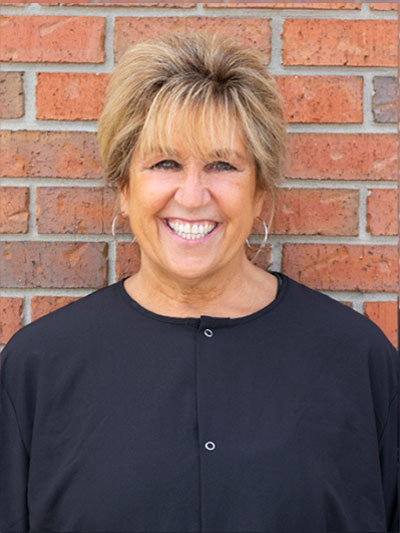 Treatment Coordinator
I grew up in Anderson and graduated from Indiana University in Bloomington. I have been at Ripley Orthodontics for over 14 years, and I help facilitate the new patient process. I love to see the children, as well as adults, transform their smiles and faces into the best they can be. It's a joy to see their confidence soar as they see the improvements take place! We are truly a family at Ripley Orthodontics. My team members are the absolute best, and Dr. Ripley is such a caring and generous person. We really have a lot of fun here!
My husband, Greg, and I have three sons. Matthew and Joseph have graduated from Indiana University and are living in Chicago. Jordan is currently a student at I.U. I enjoy volunteering at an elementary school on Fridays, interior design, and traveling, especially to Chicago.
Clinical Staff
Our dynamic and caring clinical team works closely with each patient. Our clinical professionals have an average of 12 years of experience each, yet they bring amazing energy and enthusiasm for their profession every day.
They help make each appointment as quick, effective and comfortable as possible. The staff is dedicated to providing extraordinary personal service with compassion and consideration of each patient's individual needs. The clinical staff helps Dr. Ripley keep the patients and parents well informed at each visit.
Trish
Clinical Assistant/Treatment Coordinator
I have worked for Dr. Ripley since receiving my Dental Assisting Certificate over 15 years ago. I love being around people, and we have such great families to work with at Ripley Orthodontics. At each appointment, I get to know our patients a little better. By the end of treatment, I feel I have made a friend for life. I love all my fellow team members and we work together so well. I feel like they are my second family.
My husband, Steve, and I had our first child in the summer of 2014. I had a baby girl, Nadia Elise, and she is precious. My two dogs, Maya and Stella, are coping with the new family dynamics. In my free time, I like to shop, play tennis, and hang out with friends and family.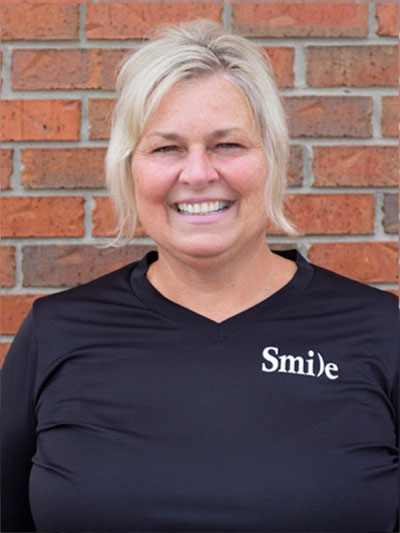 Missy
Clinical Assistant
I am originally from Fort Wayne where I started my orthodontic career that now spans over 28 years. I joined Ripley Orthodontics when I moved to Indianapolis in 2000. I love working with Dr. Ripley because of his quality work and the caring attitude he has for patients. I appreciate developing friendships with our patients as we work together to achieve a beautiful smile for them. We have a great team here and it makes it extra special.
I live in the Greenwood/Center Grove area with my husband, Tim. We have twin girls, Ashley and Allison, and a son, Jake. When I'm not busy with my family, I like working out and climbing mountains in our national parks.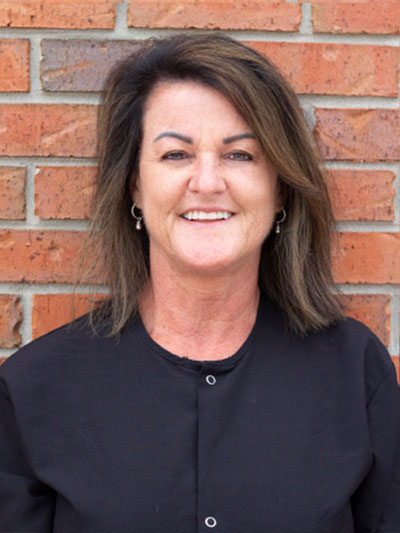 Cheryl
Clinical Assistant
I was born and raised in Indianapolis and I received my Dental Assisting Certificate from IUPUI. I have over 23 years of clinical orthodontics experience with the last two years being with Dr. Ripley. I love working with all patients, but children especially. Watching their personalities and smiles blossom is my favorite part of my job. I so appreciate being a part of such a friendly, professional team with Dr. Ripley so passionate about the care of his patients.
In my free time I enjoy being outdoors, cooking, watching movies, and spending time with my family. I have three sisters and my Mom who are around town and regularly see. My husband, Dallas, and I have two wonderful children: Allison and Dallas.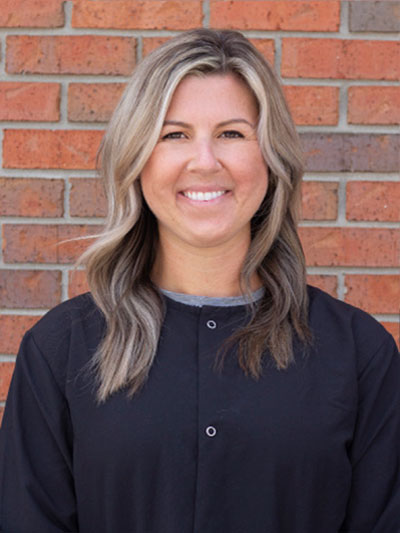 Lisa
Clinical Assistant
I graduated from Chatard High School and attended IUPUI. I have been part of the Ripley Orthodontic clinical team since 2010. My favorite part of my job has been building relationships with the patients, and then seeing their amazing smiles at the end of treatment. It is so satisfying to take part in the beautiful transformations that take place with orthodontics.
I enjoy spending my free time with family and friends along with staying fit by working out at the gym.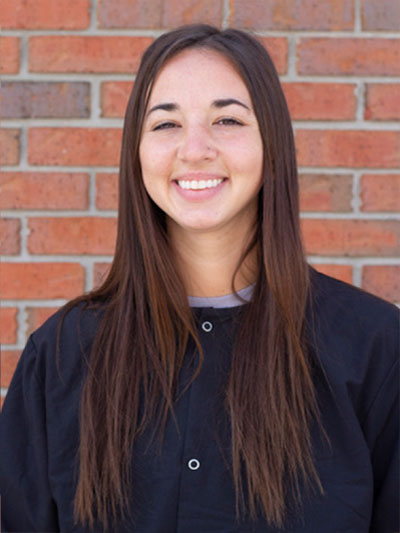 Demi
Clinical Assistant
I have been part of the Ripley Orthodontic clinical team since 2014. I love working with kids. It's so satisfying to see them grow in confidence as their teeth straighten.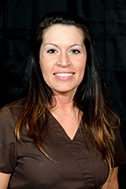 Shannon
Lab Technician
I work in the lab where the retainers and other appliances are made, and have worked for Dr. Ripley for over 12 years. I take great pride in my work since the quality of my work helps maintain the great results that are accomplished during active orthodontic treatment. We have high standards at Ripley Orthodontics, and our in-house lab helps us control the results we deliver. I love working with such a cohesive team with everyone helping each other out.
In my free time, I love working with crafts and spending time with my two sons, Daniel and Tristan.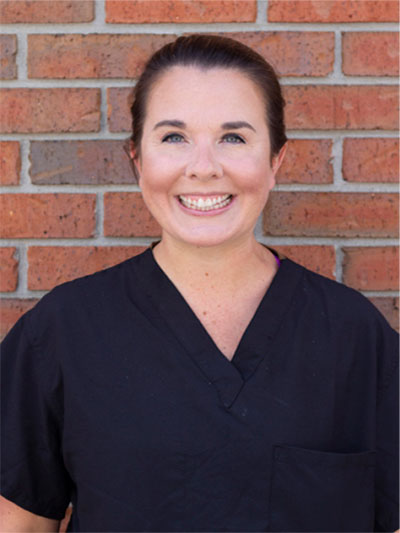 Danielle
Financial & Scheduling Coordinator
Bio Coming Soon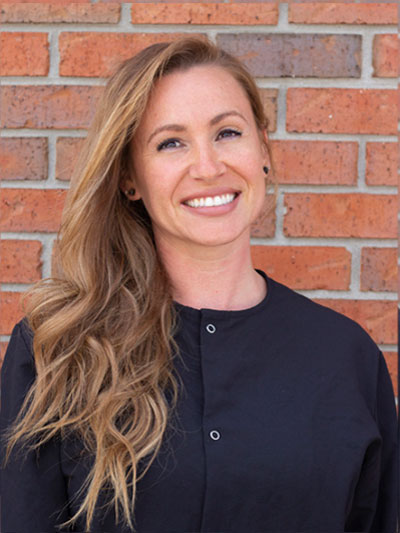 Samantha
Clinical Assistant
Bio Coming Soon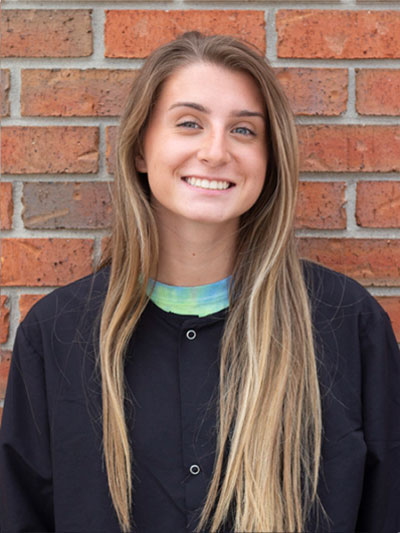 Olivia
Lab Technician
Bio Coming Soon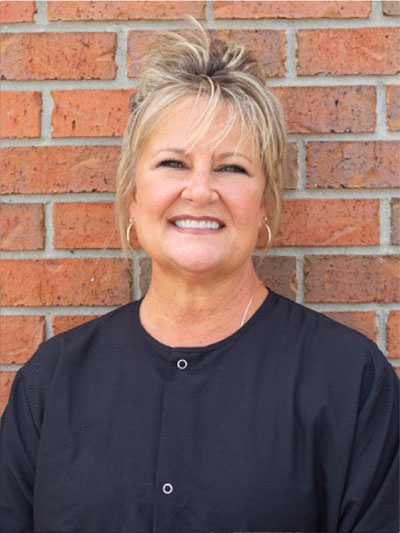 Jamie
Treatment Coordinator
Bio Coming Soon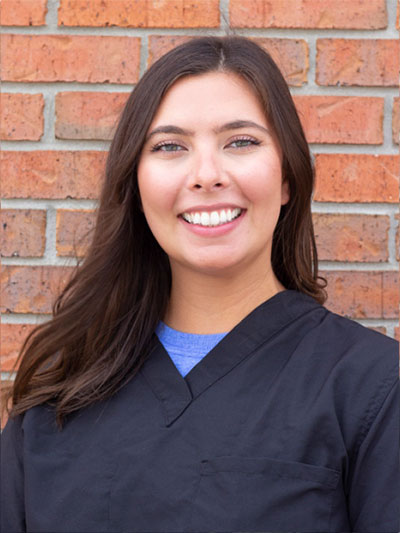 Savanah
Scheduling Coordinator
Bio Coming Soon